With the new year comes a new opportunity to spruce up your home through DIY renovation projects and fresh landscaping. If you're a trendsetter, you've probably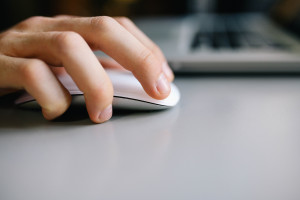 already started to utilize Pantone's Colors of the Year for 2016, Rose Quartz and Serenity. Beautiful colors, yes, but don't be miffed if these aren't necessarily your cup of tea. That's the fun of DIY remodels – the possibilities are endless.
To help you during your home revamp, I've found the very best DIY blogs that contain a plethora of various how-to projects, before & after galleries, and resources. Here are my top picks for must-follow home improvement blogs in 2016.
Started by a mother of two bent on learning how to redecorate and remodel on a budget, this blog features not just individual DIY projects but also whole room makeovers. Vintage Revivals is especially good to follow for refurbishing those vintage finds from yard sales and consignment stores. Check out her Brass Wall Sconce video for lighting inspiration.
For the glamorous at heart, Remodelista has fabulous DIY remodel guides that always include a glitzy finish. I love how this blog pulls in contributions from several different experts (variety is the spice of life). Along with innovative projects, Remodelista also features room specific design plans.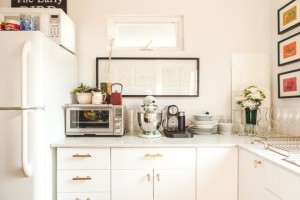 Decorating smaller spaces can be tough. Condos, apartments, and townhomes all pose the same problem – how to change things up without losing valuable space? That's why Apartment Therapy is so brilliant. They tackle issues like kitchen remodels and compact closet offices. For more ideas, tour this Ontario apartment featuring an always evolving "Yesteryear" theme.
Taken straight from their About page: "Former personal finance blog; current lifestyle site;" … "everything from budgeting and goal setting to DIY, homeownership, travel, and fitness." Basically, there's something for just about everyone on this website. From LED lighting to tile repair, personal finance tips and much more, the benefits from following The Happy Homeowner blog throughout 2016 are unlimited.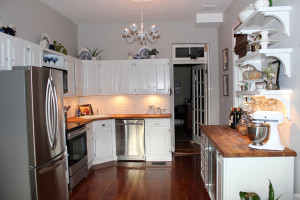 The Old Town Home blog is pretty much the jackpot for antique lovers and perfect for fixing up older Victorian homes like the ones found in downtown Grass Valley and Nevada City. While the blog began as a detailed renovation diary of one couple's home in 2003, it has morphed into a how-to guide for homeowners. I especially love the Salvage section which offers money-saving tips turning trash into treasures.
While you're there, stop by the Gardening Tutorials offered from Old Town Home's blog. With self-sustenance so popular here in the Sierra Foothills, the DIY tips you'll find in this section are priceless.
For up-to-date information on the local Nevada County real estate market, tips for homeowners, and information on realizing your real estate goals,  call me at 530-271-3815.