Granite Bay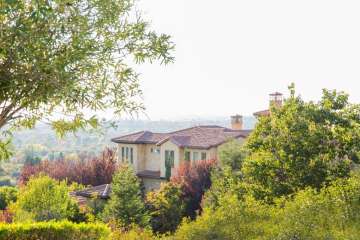 It's not quite the city and not quite rural. It's close to everything city life offers but still far enough away to enjoy the natural beauty of the area. That is what is so attractive about living in Granite Bay, especially for city dwellers from the Bay area looking for some rest and relaxation at the end of a hard day.
Granite Bay is situated along what used to be a corridor that stretched all along the American River where gold miners sought their fortunes. Now that stretch makes it easier for Granite Bay residents to commute to work in only 25 minutes on average; a 6% shorter commute than the rest of California.
On the other end of the commute, people living in Granite Bay have access to all of the amenities that you would expect from any mid-sized city in Northern California, including shopping malls, top rated schools, an active nightlife, and convenient public transportation. Not to mention the Sacramento Airport is just 30 minutes away – excellent for commuters.
For the outdoor enthusiasts, the communities in Granite Bay are surrounded by 150+ year old hiking trails and Lake Folsom. When people living in Granite Bay want to get out and enjoy nature, they don't have to travel too far outside of their front door. The trails are perfect for biking, hiking, and enjoying the fresh air.
Granite Bay Homes for Sale