Peardale – Chicago Park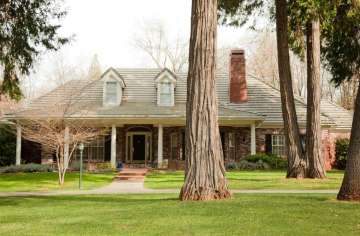 A group of Italian immigrants who first settled in Chicago took their fortunes out west to establish a new life and a pear farm. Little did they know that soon, the town now known as Peardale – Chicago Park was about to be overrun with 49ers searching for gold.
Before there was even a hint that there was gold in them there mountains, a group of pioneering first generation Americans thought they would find their fortune selling their prize winning pears. Instead, the thousand-acre orchard was ruined by gold rushers who inundated the region shortly after they had established themselves.
The city, however, was actually named in 1880 by German settlers who also immigrated to Peardale – Chicago Park from Illinois. The main draw to this small nook of the old west for the original settlers prior to the gold rush was simply the beauty and rich lands.
Today, there are no Bartlett Pear tree orchards remaining from the 1800s, but many would say that the city is still a great place to live. From the majestic oaks and cedar trees to the expansive Rollins Lake, it is easy to see why there was no need for gold to lure homesteaders to Peardale – Chicago Park.
Peardale - Chicago Park Homes for Sale