South County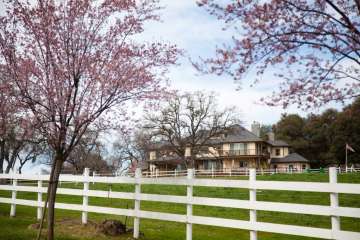 Located in the south western portion of Nevada County and a bit lower in elevation, South County is a great place to find a home.  Here, the forests give way to gently rolling, grassy hillsides with the occasional stand of oaks or tall blue digger pines.  Crisscrossed with plenty of creeks and irrigation waterways this area is perfect horse country.  You will find a smooth pace of life, quiet countryside, large gracious homes, ranches and vineyards in South County.
For those who enjoy golf and/or lake recreation there is the fantastic Lake of the Pines gated community situated within the South County area.  Built around a sizeable, private lake and featuring numerous recreation amenities, this is an ideal choice for retirees, young families and everyone in-between–  all in a secured and patrolled community.
Living in South County
Climate
At about 1700 feet in elevation, South County has a climate best described as "Mediterranean."  In the summer, temperatures are generally warmer than the rest of Nevada County, but this area still retains the advantages of being in the foothills.
South County Homes for Sale