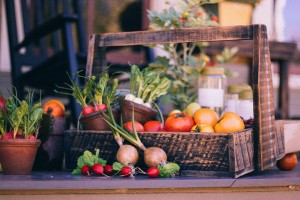 "In the Spring, I have counted 136 different kinds of weather inside 24 hours."
Mark Twain must have been talking about Northern California during an El Niño year. Currently, Mother Nature has us jumping back and forth between umbrellas to tank tops and flip flops. We aren't complaining – California absolutely needs and welcomes this rainy season.
However, El Niño can cause a whole slew of problems for homeowners. Parts of Northern California have already seen minor flooding and damaged property from high winds. Spring is known as the season of growth and new beginnings; however, those seeds can be hard to sow in temperamental weather. Keeping in mind the two major variables of temperature and precipitation, we can take certain measures to help our gardens flourish even during a volatile wet season.
Deep Beds
Rain is a good thing – until there's too much precipitation for your garden to grow. Constantly wet soil can lead to rot and doesn't allow for proper root growth. Raised garden beds are one great way to significantly improve the success of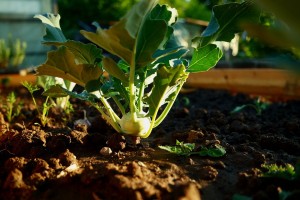 your garden through wet weather, because they promote good drainage. If you're not interested in raised garden beds, consider using a mounding technique to raise the growing space.
Mulch
Mulch is your magic ingredient. Organic mulch reduces weed competition, conserves moisture, insulates the soil and minimizes soil loss through erosion. Take coarse wood chips and layer them along the aisles of your garden, then use ground up leaves or pine needles on the beds. The chips allow excess water to drain and help with the structure of the beds, while the leaves and pine needles help to retain heat and when they decay add traces of organic matter to the soil.
Coverings
The third and final step is to cover your garden beds with floating row covers or plastic low tunnels. These will help to protect both plants and soil and don't worry; they're permeable by light, water and air. For a how-to on floating row covers, check out this great tutorial.
For all of your gardening supplies or for more tips, visit any one of the fantastic local Nevada County gardening stores, and share your garden photos with me on Facebook!