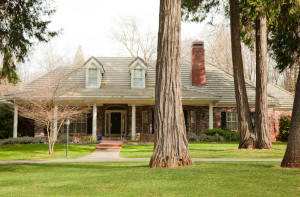 Have you been thinking about a bigger home? Perhaps you've outgrown your home, desire a different school district, or you're one of the many homeowners who are no longer underwater and can at long last leverage your purchasing power. With continued low mortgage rates and high demand for entry-level homes, this summer's real estate market maybe just right for you to make your move.
There are a few factors pointing to an active buying and selling season ahead. First, existing home sales are on the rise. According to the National Association of REALTORS®, sales increased 6.1 percent to 5.19 million in March from 4.89 million in February. That's a significant gain. Additionally, home prices are going up. The NAR report showed prices were 8 percent higher in March over a year ago. Rising home prices afford lowered-tiered homeowners the equity, and motivation, they need to consider moving into a long-awaited bigger home.
Likewise, the demand for entry-level homes is growing. In fact, it's one of the fastest selling segments of the housing market. The economy is more stable and more homebuyers are getting qualified. Many first-time buyers are looking for a home to take advantage of the historic low rates and prices that are still within reach.
With the demand higher for entry-level homes and the supply relatively low, this could be the golden opportunity to pull equity out of one's home and put it toward a bigger one. As prices are trending upward, many homeowners are discovering their home is worth more than they thought. While lower-end homes are tight, there's a larger inventory for mid- and upper-tiered homes which puts today's move-up buyers in the driver's seat.
Conditions in the real estate market are ever changing, particularly interest rates. Now is the time to seize a unique opportunity to get moving and realize your dream home before it's too late.