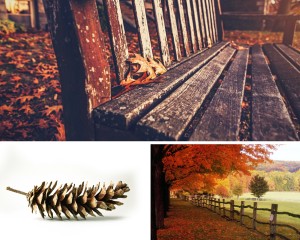 Often, sellers are warned against putting their home on the market during the fall and winter seasons. Truth is, listing a home during the holiday months can attract empty nesters and millennials who are looking for a seasonal deal before the housing market gets back into full spring swing. The key is to take advantage of the cozy cooler weather and the magnificent fall colors to create an atmosphere of warmth and personality for buyers to fall in love with.
Here are some helpful tips to help make your home more attractive to buyers this autumn.
1. Keep It Clean
The yard, gutters, and walkways all tend to accumulate leaves and debris that can make a home look un-kept, and draw a buyer's eye away from the attractiveness of the house.
Trimming the trees can help to prevent high winds from causing damage to your home.
Make sure stairs and walkways are not icy, and throw down a welcome mat outside the front door for guests to wipe their feet before coming inside.
2. Create Curb Appeal
If the outside of your home could use some sprucing, consider arranging some potted flowers or festive pumpkins along the front to add color and catch the eye.
Strategic lighting along walkways is a cost-efficient improvement and can set a positive tone for potential buyers before they even enter.
If you'd rather keep it simple, just adding a decorative wreath to the front door can make a home feel fresh, even in fall.
3. Cozy Up
Remember to pull back curtains and open blinds so natural light can illuminate the interior of your home. This allows buyers to see how open and bright your home can be even during the cold winter months.
The autumn hues of red, orange and yellow can evoke comfort and create an inviting ambiance. Use small embellishments like single tone throw pillows or seasonal flowers to breathe new life into your residence.
Don't overdo it! Keeping things simple and relaxed will assist buyers to use their imagination to envision what the house would look like if they added their own personal touches through the holiday season.