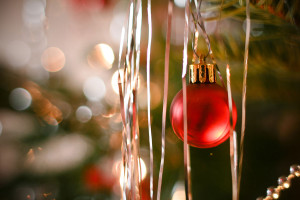 Marketing your home during the holidays can seem like such an inconvenience when really, it doesn't have to be. If you've decided to capitalize on the fall real estate market of low inventory and rising prices, you'veprobably already taken the next step of preparing your home for buyers to view. (If not, check out my blog on Selling Your Home This Fall)
While autumn and winter can offer surprising advantages to sellers, the holidays can hold unforeseen obstaclesfor the home owner trying to market their home and host seasonal parties. Don't get frustrated! I've seen thisseveral times before, and have come up with a few easy ways to stay organized and buyer-friendly during thesebusy holiday months.
Be Prepared Preparation is the essential first step of staying organized. Find out when family members will bearriving and for how long they'll be staying. Figure out if you're hosting Thanksgiving at your home.Do a quick fall clean and begin the season with a tidy home free from clutter. Starting the holidays offwith a plan in mind helps you navigate any unexpected hurdles and keeps you prepared for dailyshowings to potential buyers.
Keep Décor Simple Few buyers are turned off by holiday décor, but it doesn't hurt to keep the holiday themes light andbright, and most importantly not overdone. If you're an uber-decorator, scale back just a bit by puttingone quarter of those holiday decorations away this season. However, if you're a non-decorator, nowmight be the time to grab some gourds and add to your Christmas light collection. A few splashes of theseason in the living area or entrance way can really turn a house into a home.
Take Time To Travel If you've been putting off traveling during the holidays, now's the time to cash in and head towardswarmer weather. By enlisting the help of a REALTOR® you can travel with the knowledge that yourhome will still be marketed and shown to perspective buyers in your absence.
Set a Schedule Another benefit of using a professional REALTOR® to market your home is the ability to set aschedule for showings. While having your home available to show to perspective buyers as much aspossible is convenient, setting a schedule with your REALTOR® can help them to better market yourhome. You shouldn't have to worry about fielding knocks on the door while entertaining guests. Letyour REALTOR® do the work.
Selling during the holidays isn't impossible and can be a lucrative time to jump into the real estate market. Ifyou're interested in learning more about marketing your home this season, give me a call at 530-271-3815.